CAS 315 Revised with Marcus Guenther
CAS 315 Revised requires the auditor to obtain an understanding the entity's information processing activities, including its data and information, the resources to be used in such activities and the policies that define, for significant classes of transactions, account balances and disclosures. This requires the auditor to understand and assess potential risks of material misstatement (RMM) in the flow of accounting transactions from initiation to reporting in the financial statements.
This requires the auditor to understand the IT environment, IT applications and processes as well as IT controls, including IT general controls (ITGCs). The understanding of the use of IT in the revised standard is considerably more prescriptive than the original CAS 315 standard.
This session will discuss, the requirements of the standards, review the new PEG 315 compliant forms relating the assessment of business processes, IT applications and understanding ITGCs in order to identify and assess RMM relating the use of IT. We will also review when to consider testing ITGCs and concerns relating to information provided by the entity (IPE).
Who Should Attend?
Firms performing larger and more complex audit engagements – session is geared towards partners and managers.
Event Agenda
Introduction
Overview of key CAS 315 revised requirements
Identifying and assessing risks relating to the use of IT
Implications on audit testing and testing of ITGCs
Wrap up and Q&A.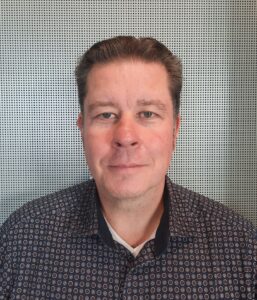 Marcus Guenther MBA, CPA, CA
20 years experience in professional standards (assurance and accounting), previous co-author of CPA Canada's Professional Engagement Manual and Quality Assurance Manual, as well as assisting small to mid-sized accounting firms.
Marcus is an accomplished trainer in accounting (such as ASPE and IFRS) and auditing. He assists many accounting firms in monitoring their quality control systems and helps entities with their ASPE and IFRS implementation. 
Prior to joining FocusROI, Marcus was a senior manager at BDO Dunwoody LLP, where he was responsible for audit, tax and accounting engagements for clients ranging from municipal government, manufacturing and high-tech to distribution. Marcus also spent several years working for a large multinational automotive parts manufacturer as the manager of financial reporting.