LET YOUR MONEY GROW, MINIMIZE TAXES AND BUILD WEALTH FOR YOU
What is the PanFinancial experience?
Our PanFinancial experience offers a holistic approach to meeting the unique financial needs of business owners and entrepreneurs. Our concierge financial services suite is tailored to individuals who have clear financial objectives, understand the limitations of their current resources and seek unparalleled solutions that are not commonly available in the market.
With over 65 years of experience, we have honed our craft by attentively listening to our clients' needs and continuosly evolving our services to provide a truly bespoke, solution-driven experience that integrates the expertise of a diverse group of specialists to address any financial challenge with ease.
The holistic experience covers legal, accounting, and tax aspects, and we collaborate with your trusted accountant to bring it all together.
Imagine having the ability to acquire more wealth, a retirement plan that exceeds expectations, and the ability to secure multi-generational wealth for your family. The Wealth Creator™ make this a reality.
By leveraging the power of compounding, our strategies have the potential to exponentially grow your wealth over time, providing you with the financial security and legacy you desire.
Overtime it allows you to do the following:
Increased potential for annual investments resulting in greater wealth growth

Early retirement and financial freedom
Multi-generational wealth preservation
The PanFinancial experience offers tailor-made solutions for retirement income, wealth accumulation and estate preservation. Your wealth plan should be as unique as your tailor-made shirts after all.
Read a Wealth Creation case study to learn how these strategies helped a client secure his financial livelihood.
Lastly, we are one of the pre-imminent firms that will offer you the opportunity to engage a major law-firm in Canada, to provide a written clean opinion on our strategies.
Read a Wealth Creator™ case study below to learn how these strategies helped a client secure his financial livelihood.
Shared Services: Review and assessment of financial and legal agreements
Corporate Services Support Team will assist you and your Company in reviewing, assessing and providing alternative options for your legal agreements so as to help realize the benefits of our unique tax planning and structuring strategies.
Review your wills: Regularly review and update your wills to ensure they align with your current circumstances and goals.
Evaluate buy-sell agreements: Ensure your agreements are structured appropriately and adapt them as your circumstances change.
Update shareholder agreements: Regularly review and update shareholder agreements to ensure they are accurate and relevant.
Negotiate loan agreements: Don't simply accept loan agreements, explore opportunities for negotiation to secure better terms.
Are you disappointed with the income generated by your investment portfolio? Traditional wealth management often falls short in generating significant returns. With the PanFinancial Experience, we aim to change that.
Our investment strategy focuses on high-yield, low-risk opportunities, including creating our own tax-advantaged investment options. This approach begins with a thorough analysis of your financial objectives and current situation. Only then do we tailor and invest your money in opportunities that align with your goals, maximizing your potential for financial success.
A Wealth Creator™
Case Study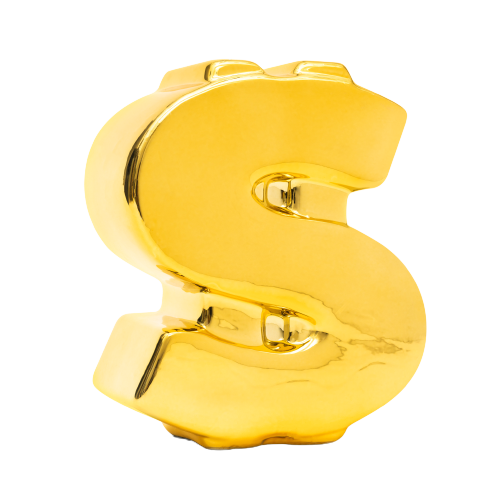 Problem
A 70-year-old Client, Greg, approached us with a significant problem: paying 50% personal tax is something which he has become accustomed to, but the passive income, and tax there on, which he has been earning from his investments inside his corporation has become a burden he didn't expect. As a result, he was worried about his financial livelihood.
Solution
We implemented The Wealth Creator™ strategy for him. The strategy deferred his personal taxes to a future date, but more so, it created a separate solution for the growing passive income inside his corporation.
The solution was supported by an independent opinion from a top tier law firm in Canada.
Impact
Today, Greg has built up an investment portfolio, which he never thought possible in such a short period of time. This portfolio size was not dependant on market performance, but rather Greg's ability to fund this portfolio with larger amounts than he planned for.
Not to mention, Greg has now done something which he always wanted, but didn't know how to; namely securing his children's and their children's financial future.
Our strategies changed this gentleman's world.
They secured his financial livelihood. They secured his peace of mind. Let us help you.