TEAMWORK MAKES THE DREAMWORK
Hi we're Corporate Advisors
Our team is a carefully curated group of industry leaders, subject matter experts and innovative thinkers who are committed to shaping businesses that will shape your future As a global organization, our team members are united in our adherence to the 7 habits of success, which we consistently apply and promote in every engagement with our clients and partners, guaranteeing the delivery of exceptional results…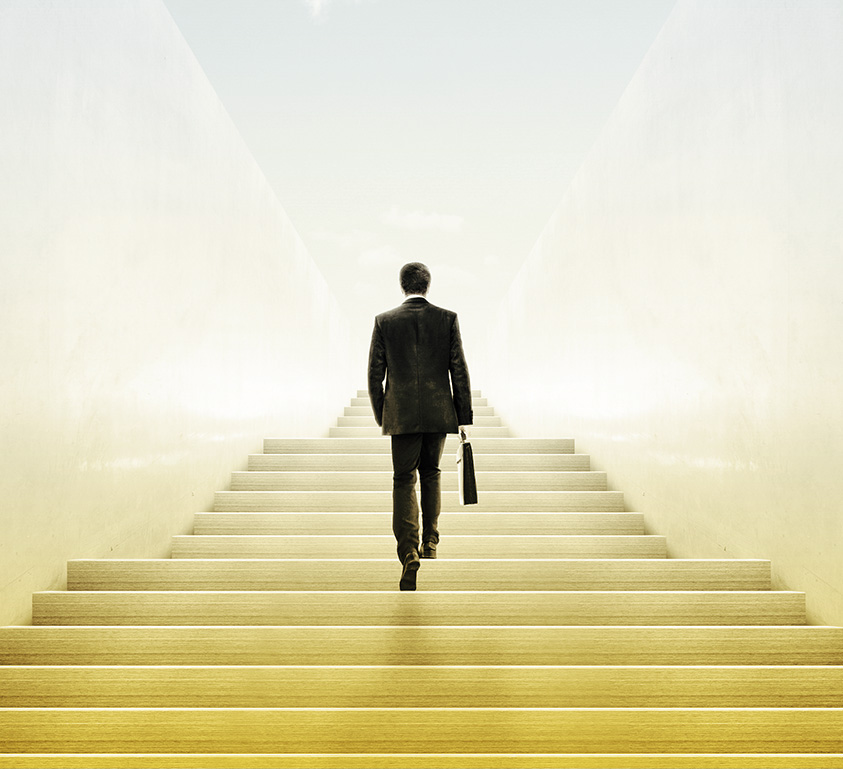 When you promise to do something, do it
Do it on time
If you start something, finish it
Always give your personal best
Do it with service excellence
Our client comes first
Always say please and thank you
It's a pleasure to meet you!
Steven Kark
Steven is your dedicated partner in driving business triumphs and nurturing growth. As the visionary founder of Corporate Advisors, he guides clients towards financial prosperity, firmly established as a pillar of unwavering support.  
He aims to unveil tax-saving techniques coveted by the Elite and bringing these solutions to Corporate Business owners. With passion, he seeks to alleviate your tax burden, catalyzing tangible transformations through dynamic keynote speaking engagements across Canada. These engagements empower accountants and business professionals to harness invaluable tax-saving strategies.  
A cornerstone of Steven's vision bridges accountants and business owners in high-end tax and estate planning. Empowering accountants with specialized services assures clients of dedicated financial well-being with strategies to fortify economic health, drawing from his entrepreneurial background. His expertise in tax optimization empowers responsible tax management, potentially resulting in significant savings. 
 A Multifaceted Luminary: With a robust skill set, Steven holds certifications as a Life License, Certified Financial Planner, Chartered Life Underwriter, and more. He's a distinguished member of the Million Dollar Round Table (MDRT), a testament to his exceptional prowess.
Gord Berger
Gordon Berger boasts decades of financial management expertise, beginning his journey in 1970. An MDRT Life Member, he's earned the prestigious "Top of the Table" qualification—a distinction granted to fewer than 400 agents globally. As an inductee of the "Quarter Century Club," Gordon's 25-year continuous membership with MDRT is celebrated, having qualified an impressive 37 times.  
Gordon's influence extends beyond finance. He's graced television and radio platforms, including appearances on TV Ontario's "Money Blues" and "Money Talks" on CHFI Radio. An accomplished co-author, he's contributed to books such as "Power of Money," "Turnaround, The Complete Canadian Guide," and "The Canadian Guide to Tax Planning, Benefits and Compensation for Executives and Managers." Gordon's latest venture, "The Essential Individual Pension Plan Handbook," is launching soon.  
Notable as a speaker and panellist, Gordon has shared insights at industry summits, the University of Toronto, York University, and esteemed business schools. He's been a driving force in various community roles, from Kidney Foundation President to Chairman of the Cash for Life Lottery of Ontario. His contributions extend to organizations like Jewish Family & Child Services, Mount Sinai Hospital, and the Toronto Symphony. 
 Gord's philanthropic fervour shines through his efforts to empower underprivileged children with computer technology and study skills. He's also a driving force behind charity strategic planning and fundraisers, with a heart for enhancing community well-being. 
Gordon Berger's legacy is one of financial brilliance and compassion, leaving an indelible mark on both the financial world and his community.
Petrie Aucamp
Petrie Aucamp is a dynamic leader who has seamlessly embraced the challenges of remote team management while excelling in optimizing their performance. With a solid foundation in strategic management and operational efficiency, his mastery extends across various roles within small teams, from fostering staff development to strategic alignment and coaching. 
Executive Leadership with Global Impact  
As an esteemed executive member, Petrie's mission centers on unlocking the full potential of global teams. His leadership has driven the successful implementation of strategic processes, elevating organizational and partner efficiencies. He ensures that his team is not only equipped with the necessary skills but also remains driven to achieve their business objectives. 
Management Consulting Luminary 
Boasting an impressive 6-year tenure in management consulting at a prestigious top-tier firm, Petrie has cultivated an extensive skill set. His experience collaborating closely with c-suite partners has been instrumental in steering transformative change and guiding companies towards their strategic objectives. 
In Summary: 
Petrie Aucamp is not just a leader; he's a visionary force that brings out the best in remote teams, champions strategic alignment, and propels startups to unprecedented growth. His dynamic journey, ranging from management consulting to entrepreneurship, showcases his multifaceted expertise that has left an indelible mark on the global business landscape. 
Hazel Ahmed

, POPM, SSM, SA, CPC, CAPM
Hazel Ahmed serves as Head of Operations, and is a member of the company's executive management team.
In this role, Hazel is responsible for delivering integrated solutions for all lines of business and safeguarding and augmenting the efficiency of operations to facilitate accelerated development and long-term success. With a key focus on establishing efficient workflows to maximize the organization's productivity and performance, she works to develop operational excellence and strengthen collaboration. Ahmed most recently served as People & Culture Executive, where she provided strategic direction on core values and ethics in accordance with the organizational objectives, principles, and best practices within local environments with a global perspective, leading the company's approach to being a great place to work.
A servant leader, Hazel is a twenty-three-year Corporate America veteran and organizational development and effectiveness professional, experienced in consumer lending, financial and mortgage servicing industries, with a strong background in project, policy and procedure management, learning and development, business analysis/operations, client/business support and relationship management.
A graduate of Dallas Baptist University and Christ for the Nations Institute in Dallas, Hazel, in partnership with her husband, is passionate about serving her local community and advocating for the development/empowerment of vulnerable young adults.
Rebecca H McGrath CLU, Financial Advisor
Rebecca McGrath is an experienced insurance advisor with a background in client service and client management. She brings 6 years of experience as a career advisor with a top leading Canadian insurance company.  Her primary responsibility at Corporate Advisors is assisting clients with strategic financial planning using risk protection in all of life stages. Rebecca remains a highly trusted financial advisor to the company.
Rebecca entered the financial services industry shortly after graduating from SFDCI. She holds a Life License, A&S, and Mutual Fund Licenses.  She also holds the designated title Chartered Life Underwriter, the highest designation available in the financial industry.
When she is not advising clients, Rebecca will be found in the gym, running intervals, or trying out the newest restaurants in Ontario with her charming fiancé. Rebecca has a soft spot for all living creatures but especially loves her Siamese, Tyla.
Melissa E McCrae, BA, RDH
Melissa McCrae is an experienced insurance advisor joining Corporate Advisor from a leading Canadian insurance firm.  She has a background in health sciences and brings 5 years of insurance experience to the team.  Melissa enjoys applying theoretical concepts to complex problems then finding and sharing simplified and understandable solutions. Her primary responsibility at Corporate Advisors is assisting clients with strategic risk management in all of life stages. Melissa remains a highly trusted financial advisor to the company.
Melissa entered the financial service industry after a career in dental hygiene and many years in client facing roles in many different industries.  She received a Bachelor of Arts in philosophy from Queen's University in Kingston, Ontario.  She holds Life, A&S and Mutual Fund Licensing and is committed to obtaining further designations in the financial service field.
When she is not working with clients, you will find her chasing after her energetic son with a coffee in hand, trying new recipes in the kitchen, or strolling a beach or climbing a volcano in a foreign country.